WELCOME TO OUR WEBSITE
Antiquities, Stone Age Artefacts, COIN, Fossil AND ART GALLERIES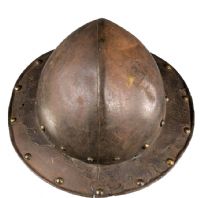 We offer in our Galleries
a fine assortment of authentic
Stone Age Artefacts,
Antiquities
and Genuine Fossils
from around the world.

Antiquities and Fossils can be surprisingly affordable and offer a fascinating variety to those interested in the ancient world.
All artefacts and fossils are guaranteed to be genuine and legally obtained relics from the past.
REPRODUCTION FOSSIL GALLERY
These fossil replicas represent some of the most rare and most fascinating fossil discoveries of all time.
Certain fossils are just too costly and some are o
ne-of-a-kind specimens that can only be viewed at museums. To purchase a replica is the only way that many collectors and museums can obtain examples of such rarity.
_________________________
We sell everything with a 21 day unconditional refund should you be dissatisfied with your purchase for any reason. If you live inside the
UK
, we cover all post and packing costs. So only the price you see listed is the price you pay. Overseas customers, just add £7 to your order no matter how many items you purchase.
NEW - Mineral Gallery
Within this gallery, you can find a growing range of minerals, gemstones, ores and crystals. A mineral is a naturally occurring element or chemical compound that is normally solid and crystalline and that has been formed by geological processes. They usually occur as visible crystals and often these crystals are remarkably beautiful.
You may have heard about the new General Data Protection Regulation ("GDPR"), which comes into effect on 25th May 2018.
NP Collectables will hold information from individuals solely in connection with the delivery of your orders and for tax purposes. We will never pass on your information to any third parties or other organisations. All information we hold on customers will be held safely and securely and will be deleted when no longer necessary. No 'Sensitive personal data' as defined in section 2 of the Data Protection Act is kept.
Thank you for visiting